Fellowship Story Showcase
Damar Hamlin's collapse brings painful memories, concerns about Kentucky athlete safety
Painful memories flooded Matthew Mangine Sr. Monday night when Buffalo Bills safety Damar Hamlin collapsed on the field in Cincinnati.
Mangine was watching the game from his Northern Kentucky home, 17 miles south of the Bengals' Paycor Stadium. By the second replay of the colli
sion, he had to turn it off.
He wasn't on the sideline the day his son, Matthew Jr., collapsed and died during high school soccer conditioning in June 2020 at St. Henry District High in Erlanger. His wife, Kim, was there.
"It's your worst fear and the ultimate nightmare," Mangine said.
Kim wasn't in the room during the play that left Hamlin in cardiac arrest, and her husband made sure she didn't see any replays, as they both cried for Hamlin and for the son they lost.
Hamlin remained hospitalized in critical condition Tuesday.
His collapse triggered an outpouring of sympathy and support across the nation Monday night and into Tuesday, and also raised questions about what is being done at all levels of sports to care for athletes in case of emergency.
Matthew Mangine Jr. was the last high school athlete to collapse and die on a Kentucky sideline. The Mangines spent Monday night checking in on a national network of people they've now come to know who have lost their children to sudden death in sports.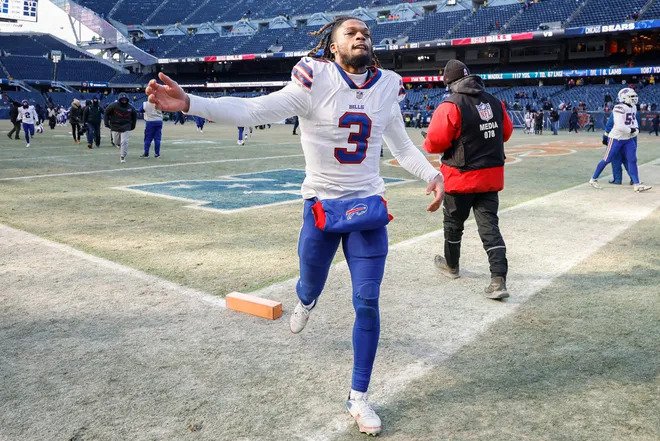 "There is no playbook for this," Mangine said.
Sudden cardiac arrest is the No. 1 cause of death in high school athletes, while out-of-hospital cardiac arrest is one of the leading causes of death in the U.S.
Hamlin collapsed during a prime-time game that has four athletic trainers on each sideline, two orthopedists, two primary care physicians, as w
ell as a stadium medical team that includes an independent athletic trainer, an airway management physician and two EMT/paramedic crews. In all, an average NFL game has a medical team of about 27 people, according to the National Football League Physicians Society.
Nationally, athletic trainers and doctors, such as Dr. Kim Williams, have repeated: If you're going to collapse with an out-of-hospital cardiac arrest anywhere, one of the best places in the world is on an NFL field during a game.
"You remember Loyola Marymount and Hank Gathers," Williams said, referring to the college basketball player who collapsed and died in March 1990 from hypertrophic cardiomyopathy (HCM). "We didn't have staff or people who were really knowledgeable then who could have saved his life and started the (chest) compressions that happened last night."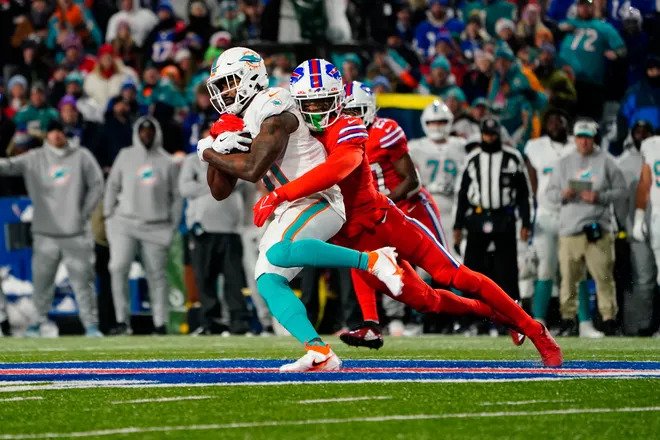 HCM is a different condition than what doctors, none of whom are treating Hamlin in Cincinnati, believe happened to him, which is known as commotio cordis, or a commotion of the heart that happens when a hit to the middle of the chest occurs at a dangerous time during a cardiac cycle.
"The peak of the T wave, that is when the heart is recovering from its beat electrically," Williams said. "That's a sensitive time."
When a direct hit happens during that recovery beat, it causes a disturbance in the rhythm of the heart, which is rare. The next step is CPR. An automated external defibrillator, known as a defibrillator, also provides life-saving response in these situations. 
"We have laws that say as part of high school, you're supposed to have CPR training," Williams said. "It's a law without a lot of teeth. I'm not sure what the rates are of CPR and who is knowledgeable, but we need to make sure it's actually happening."
There is no law in Kentucky that requires an AED, which can shock a heart into rhythm, to be on high school sidelines. The Kentucky High School Athletic Association doesn't require AEDs on high school sidelines, but does recommend one be within three minutes of a game or practice.
Equipment like an AED wasn't the only thing that played a big role in saving Hamlin's life. It was also personnel.
Former U of L and Eastern High School athletic trainer Kevin Brown said that's a problem for local high schools who lack the proper health care co
verage on their sidelines. An athletic trainer is the immediate health care provider for student athletes.
"Every athlete deserves an athletic trainer," Brown said. "Every athlete deserves someone whose sole responsibility is to take care of an emergency."
Brown also serves as the director of sports medicine for KORT (the Kentucky Orthopedic Rehab Team), which has athletic trainers in 50 high schools across Kentucky and Southeast Indiana. Seven of those high schools currently have no athletic training coverage.
When an emergency happens, athletic trainers activate what is known as an emergency action plan (EAP), which initiates the emergency response when an athlete collapses. NFL medical staff rehearse these situations every year in the preseason.
Following the 2008 death of former Pleasure Ridge Park football player Max Gilpin, Kentucky passed a law in 2009 requiring high schools to create and rehearse their EAPs.