How to find child care and get help paying for it: A parents' guide
Image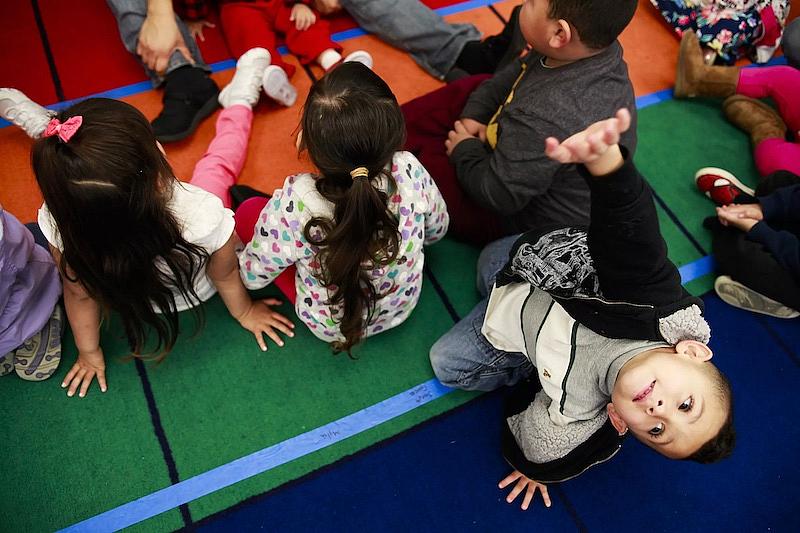 (Bethany Mollenkof / Los Angeles Times)
Published on
January 8, 2023
Finding child care can be one of the most difficult tasks of raising a family. There's not enough of it, and the care that does exist is expensive, often costing more than college tuition.
And as slim as the options may be, parents don't want to send their kids just anywhere. Parents need quality care and education that provides a safe, healthy and supportive environment for their children. 
In California, there's a smorgasbord of state child care programs and financial help available — but it's a complex system that can be hard to navigate. This guide aims to make it easier.
This guide was created using information published by two nonprofits, the California Child Care Resource and Referral Network and Child Care Law Center, as well as the state Departments of Social Services and Education and the U.S. Department of Health and Human Services.
Navigate directly to the answers you need with the following links:
I need child care. When should I start looking?
Start looking as soon as possible.
If you need care for a baby, that means you should start looking as soon as you're expecting one, experts say. Infant child care is the hardest kind to find, and the few child care providers that offer infant care often have months-long waiting lists.
Where can I find child care?
You can start your child care search by contacting your local child care resource and referral agency.
These agencies can help you find available child care near you and apply for subsidized child care. Their services are free.
There is at least one in every California county, and there is one designated for every ZIP code. To find yours, call 1-800-543-7793 or visit rrnetwork.org/find_child_care.
You can also visit the website mychildcareplan.org, which is a project of the California Resource and Referral Network. On the website, you can search for child care based on your ZIP code, the age of your children, the hours you need care and more.
Image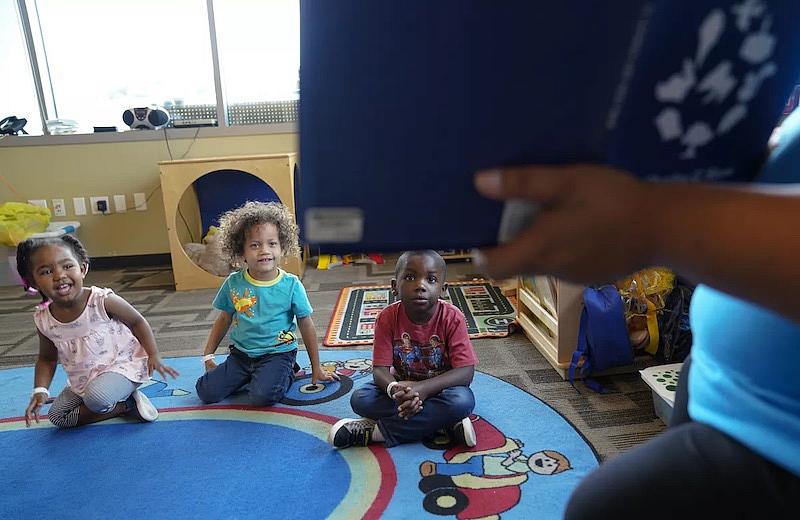 What kinds of child care are there?
The world of child care is expansive and includes programs under many names, such as preschool, daycare, early education and before- and after-school care for older children.
There are generally three types of child care:
Child care centers: These providers offer care in a commercial, non-residential building. Child care centers are more likely than other types of providers to offer a classroom-like environment and serve more children. Centers are legally required to be licensed according to state health, safety and training standards.
Family child care: These providers care for kids in the provider's own home and serve fewer children than centers — no more than eight for small homes and 14 for large homes. Family providers can serve children in mixed age groups and are more likely to be open beyond traditional business hours. Like child care centers, these providers must be licensed by the state.
License-exempt care: Certain kinds of child care providers don't have to be licensed. These include nannies, babysitters, family members, neighbors, friends, public recreation programs, before- and after-school programs and unpaid parent cooperatives with 12 or fewer children.
Is there any financial aid available for child care?
The main child care aid available in California comes from the state's subsidized child care programs, which provide free or discounted care for families who meet eligibility requirements.
California offers subsidized child care in two main formats: centers where you directly enroll for subsidized care; and vouchers, which you use for a child care provider of your choice.
Private child care providers and preschools may accept government funding of either type, private tuition from parents, or a mix of both.
State subsidized child care is not the only source of help. Some employers, counties, cities, nonprofit organizations and other sources may also offer help paying for child care.
Image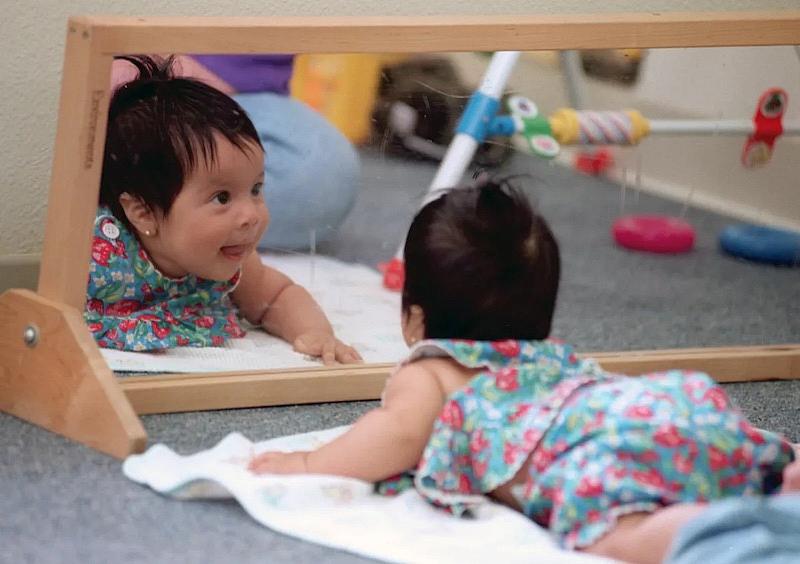 What subsidized programs are available, and how do I know if I qualify?
State subsidized child care
There are a variety of state subsidized child care programs geared toward low-income families and certain populations, including foster, migrant and homeless families.
Programs generally serve children from birth to age 12; some aid is available for older children with disabilities.
Who qualifies: Your family can likely qualify for state subsidized child care if it meets at least one of these conditions:
Your family receives CalWORKS aid.
Your family's income is equal to or less than 85 percent of the state median income. (See the income eligibility table below.)
Your family is experiencing homelessness or needs permanent housing.
Your family has children who receive child protective services or have been identified by an agency as being at risk of abuse, neglect or exploitation.
Your family's 2022 pre-tax income must fall within these limits for you to qualify for California's subsidized child care:
Most subsidized care programs also require families to show they need child care by meeting at least one of these conditions:
Working
Seeking employment
In school or training
Experiencing homelessness
Incapacitated
State preschool
State preschool is a publicly-funded, center-based program for 3- and 4-year-olds designed to prepare them for kindergarten. State preschool can be part-day or full-day and is offered by school districts and some child care centers.
Who qualifies: Families with incomes at or below the state median income qualify. For a family of four, that means making $112,105 a year or less.
Children with disabilities can qualify without meeting the income eligibility. Children also qualify if they are experiencing homelessness, receiving child protective services or identified as at risk of abuse, neglect or exploitation.
Transitional kindergarten
Children who are 4 years old can attend transitional kindergarten, which is a free, optional grade level offered by public schools. Transitional kindergarten programs are either part-day or full-day and may not be available at every school in a district.
Who qualifies: During the current 2022-2023 school year, transitional kindergarten is open to children whose fifth birthday falls between Sept. 2 and Feb. 2. By 2025, it will be available to all children who turn 4 by Sept. 1.
Head Start
Head Start is a federal program that provides free child care and family support services for infants through 5-year-olds. To find a Head Start program, you can call 1-866-763-6481 or visit eclkc.ohs.acf.hhs.gov/center-locator.
Who qualifies: Families with incomes at or below the federal poverty level qualify. In 2022, that means a family of four must make no more than $27,750 a year.
Children who are in foster care or homeless or whose families receive public assistance (Temporary Assistance for Needy Families or Supplemental Security Income) also qualify.
Military child care
The military operates its own child care programs and offers financial aid for families who can't get a spot in military child care.
Who qualifies: Eligibility and priority for military child care depends on a variety of factors, such as your position and whether you are single or married. Military families can request fee assistance regardless of income level.
Visit militarychildcare.com for information on what you qualify for.
Image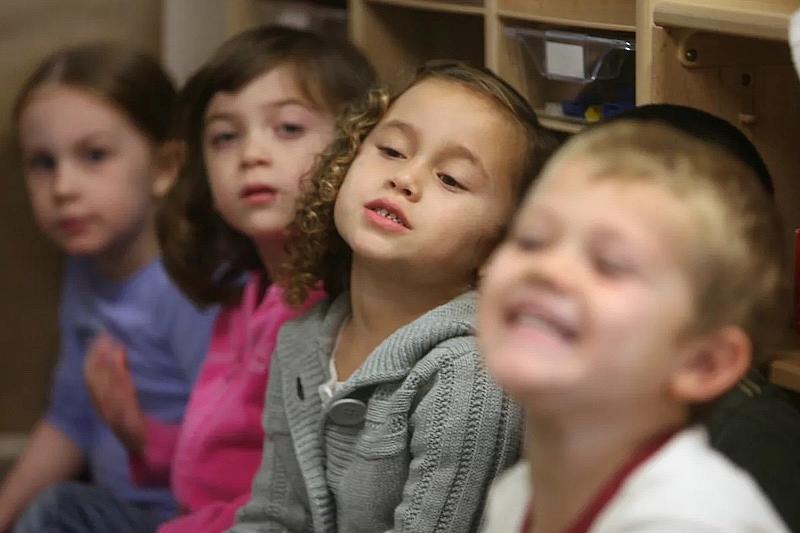 I think I qualify for subsidized child care. Now what?
First, contact your local child care resource and referral agency. It can help you find available programs near you and figure out which ones you qualify for and how to apply.
Unless you are a CalWORKS recipient, just qualifying for subsidized child care doesn't guarantee you will get it. Sometimes there isn't enough funding to provide care to all the families who qualify.
Starting July 1, some families will be required to pay a monthly fee toward the cost of state-subsidized care programs. Fees have ranged from $71 to $595 a month, depending on income.
I don't think I qualify for subsidized child care. Is there any help for me?
You're not alone — the eligibility rules for subsidized child care in California are so narrow that most of the state's families with young children can't access it.
What you can do is claim the child and dependent care credit on your federal and state taxes.
The largest federal credit anyone can receive for the 2022 tax year is up to $1,050 for one child and up to $2,100 for two or more.
Depending on their income, taxpayers can claim between 20 and 35 percent of up to $3,000 of qualifying care expenses for one child and up to $6,000 of qualifying expenses for two or more.
The California state child and dependent care tax credit is a percentage of your federal tax credit. Visit ftb.ca.gov for more information.
What should I look for in a child care provider?
First, find out if a provider meets your needs in terms of space available, location, schedule, age requirements, price and other essential criteria.
Before enrolling in a child care program or hiring a caregiver, the California Resource and Referral Network recommends visiting in person and asking providers these questions:
How long have you worked in child care and in what capacity?
What will you do with my child throughout the day?
Do you provide meals or transportation?
How do you handle a child who misbehaves?
What will you do if my child gets sick? What if you get sick?
What happens if there is an emergency, such as a fire, earthquake or accident?
For family child care providers: Who else lives here?
When visiting a child care program, observe how the provider interacts with your child and other children, as well as how your child reacts to them. The Resource and Referral Network also recommends asking yourself:
Does the facility look healthy and safe? Is it clean? How does it smell?
Do you like the environment — the toys, equipment and books? Are there enough materials for all of the children?
Do the children look happy? Are they playing and talking with each other?
Do you like the way the provider or teachers behave with the children?
Image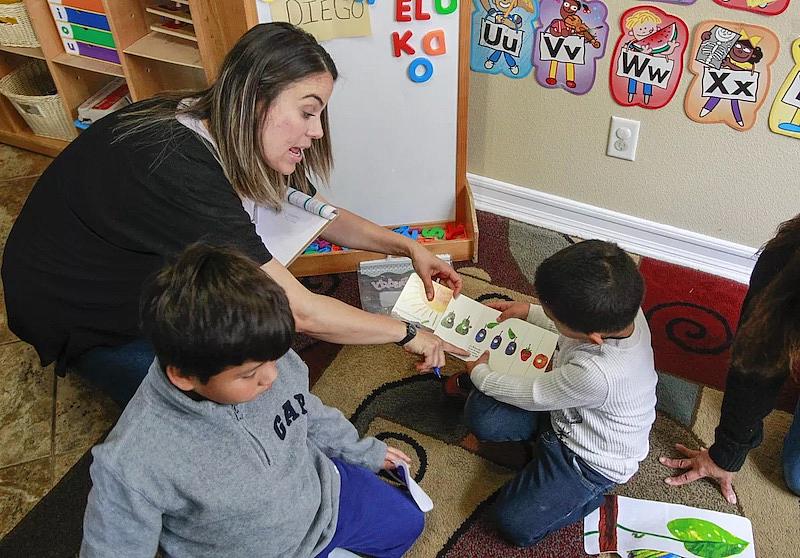 I've found a provider I think meets my needs. What else should I check?
You can look up any licensed child care center or family child care home on the state Department of Social Services' website at ccld.dss.ca.gov/carefacilitysearch/. There, you can find the facility's licensing status and any past citations, inspections and complaints, and whether or not the complaints are substantiated.
You can also call 1-844-538-8766 to review licensing records by phone.
Make sure the program has an active license. It is illegal for child care providers to operate without one.
And remember, you can always go back and ask the child care provider about what you learn.
If you're looking for a nanny or a babysitter, trustline.org is California's only comprehensive database of in-home caregivers who have cleared criminal background checks in the state.
That means that any caregivers you find on TrustLine have no disqualifying criminal convictions or substantiated child abuse reports in California.
To check if a caregiver is listed on TrustLine, you can also call 1-800-822-8490. 
I have more questions. Where else can I look for help?
Here are some organizations that provide online resources about searching for child care: