To help solve the child care crisis, new legislation would cap families' costs and pay providers more
Image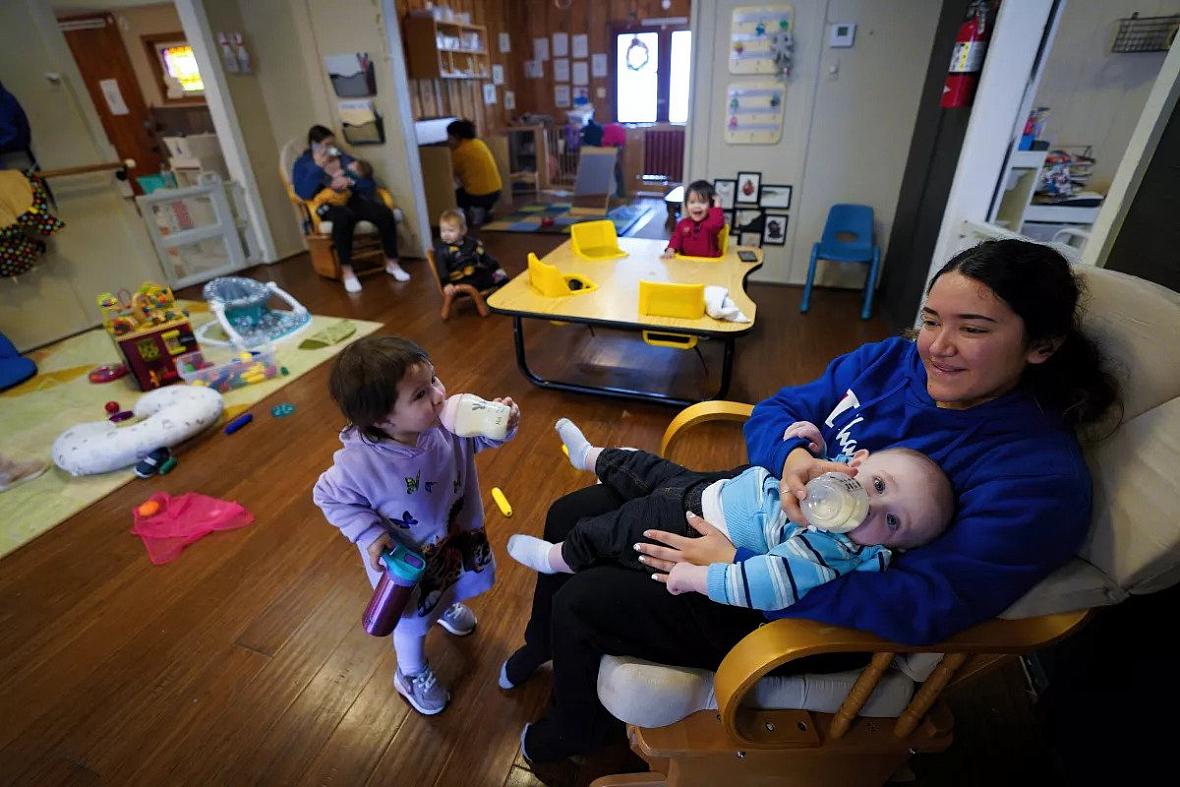 (Nelvin C. Cepeda/The San Diego Union-Tribune)
Published on
February 28, 2023
In 2021, child care for one infant cost San Diego County families at least $18,000 a year on average.
Meanwhile, the people who provide government-subsidized child care — the only major statewide source of help for families who need child care — are significantly underpaid, making it difficult for them to stay open and giving them little incentive to provide it at all.
New legislation being proposed in both Sacramento and Washington aims to address these long-standing problems.
Two bills proposed by state Assembly Majority Leader Eloise Gómez Reyes, D-Inland Empire, and Sen. Monique Limón, D-Santa Barbara, would change the way providers of subsidized child care are reimbursed to more closely match the actual cost of providing quality care.
Currently there is a more than $10,000 gap per child between how much California pays providers and how much it costs to provide quality care in almost every region of the state for every age group of children under 6, according to a study commissioned for the state.
In the past few years, California leaders have funded significant rate increases for providers, but much of the boost has come from one-time-only hikes paid for by COVID-19 relief funds.
"It has just been a Band-Aid approach," Reyes said. "We have to do true legislation that protects families and child care workers, so that they don't have to keep coming to the legislature every year asking for help."
Reyes' and Limón's legislation would raise rates for providers by about 25 percent, they said.
The two lawmakers are also working on creating a proposed new sliding fee scale for families that aims to reduce fees charged to families for subsidized care. Their legislation would suspend these fees until a new scale is created.
Families making 40 percent or more of the state median income have been required to pay a monthly fee, totaling as much as $595 a month. Those fees were suspended since the onset of the pandemic, but they are set to return July 1.
Reyes and Limón said they will work with other lawmakers and stakeholders in hammering out details of their two bills, which are still in the early stage of development.
While child care has been in crisis for decades, Limón said the COVID-19 pandemic helped wake up more people to the problem, long seen primarily as a women's issue: Mothers are more likely than fathers to give up working hours or other opportunities because of a lack of care, while nearly all child care workers are women.
It was after COVID-19 began that more people started realizing child care is an issue not just for women, but for the broader economy: A lack of affordable care hampers parents' ability to work more hours or pursue careers, reducing economic output. Reports have found a lack of child care costs employers billions in employee absences and turnover, and costs states tax revenue.
"During the pandemic, child care was approached as an economic issue and not a women's issue," Limón said. "It's really important that that remains a constant."
In Washington, a bill introduced earlier this month by Rep. Sara Jacobs, D-San Diego, Sen. Elizabeth Warren D-Mass., and Rep. Mikie Sherrill, D-N.J., would make child care free for families earning less than 75 percent of their state's median income while capping child care costs for all other families.
In San Diego, that means families making less than $83,000 a year would get free child care.
Families making 75 percent to 150 percent of the state median income would receive subsidized care while paying a fee based on an income-based sliding scale. And families making more than 150 percent would have their child care costs capped at 7 percent of their income.
The bill contains elements similar to those in President Joe Biden's Build Back Better Act, which would have subsidized child care for families making up to 250 percent of their state's median income and also capped their costs at 7 percent of income. That bill, which died in the Senate in 2021, also would have funded free preschool for all 3- and 4-year-olds.
The federal bill would also set aside money to bolster the child care workforce. It would pay for training for child care workers to earn credentials comparable to those required by the military and by Head Start, a limited federal program designed to provide quality child care.
Jacobs' office acknowledged that passing the legislation would be an uphill battle in the Republican-led House of Representatives.